Welcome to Pennine Security Solutions
The Backbone to your community
Pennine Security Solutions is a privately owned, fully integrated security solutions company licenced and bonded in Ontario. Pennine was founded on the premise of raising the level of service in the private security sector, enhancing professionalism throughout the industry and bringing employee appreciation to the forefront of the business.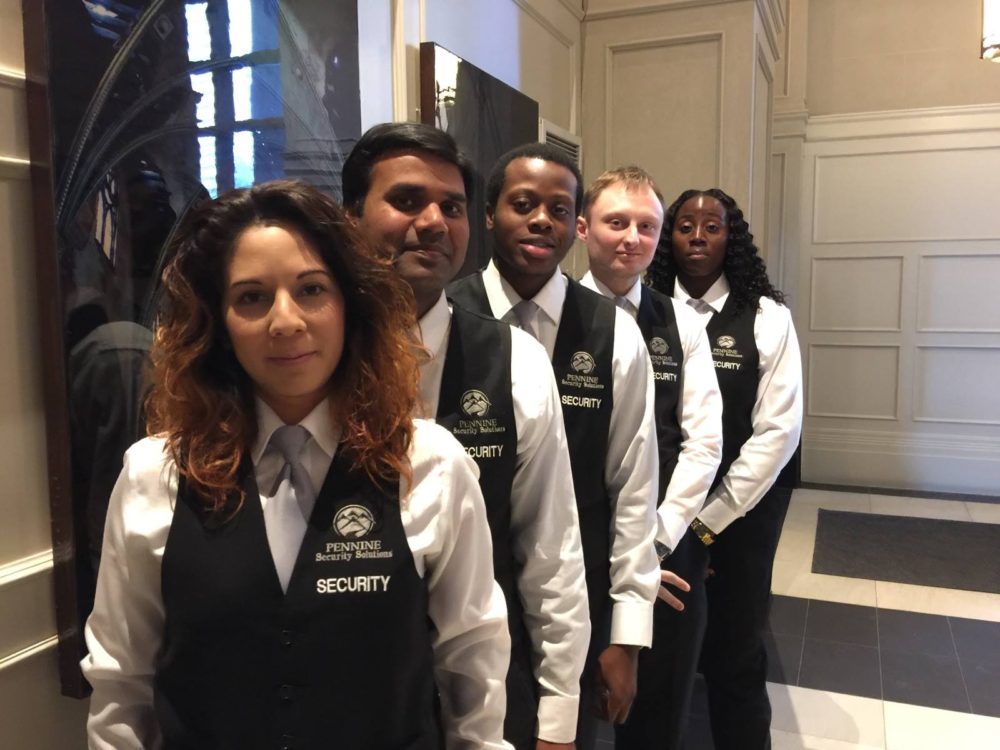 At Pennine Security Solutions, we believe that our employees are the company's most valuable assets. It is through our front line staff that we establish our valued partnerships with our clients and promote our core ethics and policies that affirm our reputation as a leader in the security industry. We invest a considerable amount of time and resources into finding and hiring the right candidates for each of our client's unique sites and requirements. Our selection process is multi tiered with specific emphasis on education, experience, background checks, interpersonal skills, communication, presentation and availability. Regardless of the position, we guarantee that our clients are provided with only the best individuals who possess a comprehensive security knowledge and the right mixture of skills and attributes to provide the outstanding service they require.
About Pennine
Our main focus is to the redefine the expectations of a security company, not only as a service provider but as an employer too.
Contact Us
Thank you for your interest in Pennine Security Solutions. To contact us, please call us at (813) 734-4435 or complete the online form.
We Exceed Performance Standards with Extensive Industry Knowledge
See The Service We Provide
"We have been working with Pennine for a few years now and have been very IMPRESSED with the level of service provided and his passion for the industry. We ourselves have very high expectations when it comes to dealing with clients, professionalism, and expertise when providing a service so it goes along way when we find a vendor that we feel holds the same values (Pennine fits the bill in all these respects). I have also found Pennine to be TRANSPARENT and HONEST through each endeavour In conclusion I highly recommend Pennine for security services, we continue to work with them to this day and will probably continue for as long as I can for see."
Neal Hallock – Fusion Homes
"Our aim in hiring Pennine Security Solutions, was to create a safe and secure home for Residents at Applewood Landmark. They not only have EXCEEDED our expectations in providing the standard of security expected, but also introduced cost saving analyses on how to reduce costs without reducing security. Pennine Security's Guards have an excellent work ethic and Residents view them as part of the community at Applewood Landmark. Thank you Matthew and Erica for continuing to keep Applewood Landmark a safe and secure place to live!"
Jennifer Lawther – Whitehall Residential